Making Forbes 30 Under 30 and Confidence in My Path
Hits : 1575
Registration Date : 2019-05-28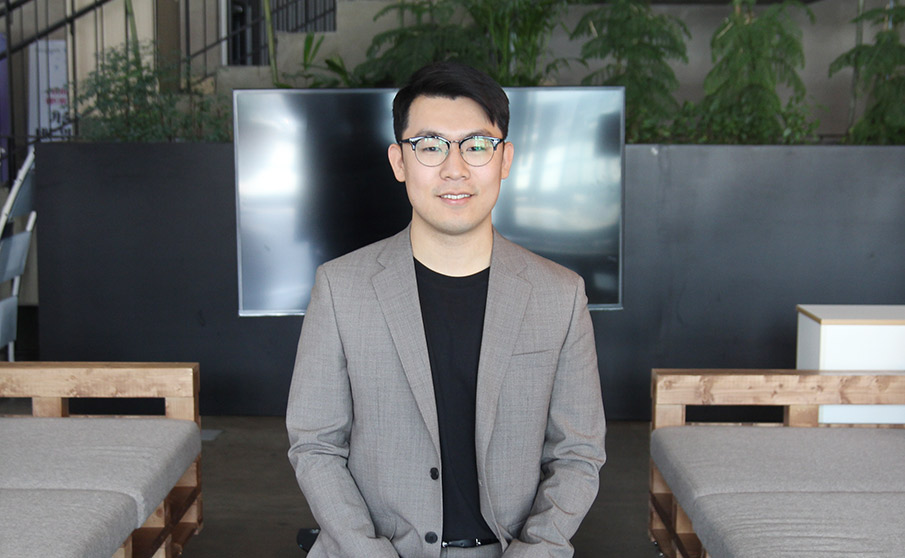 A Conversation with Alumni
Making Forbes 30 Under 30 and Confidence in My Path
Alumnus Kim Young-jin (UST-KITECH Campus Robotics and Virtual Engineering Major, graduated in 2018, currently CEO of Tesollo)
There are times when the things that truly matter are invisible. These include conviction, communication, and the spark of an idea. Kim Young-jin, whose research used to be on robot prosthetic hand technology, understands the power of ideas very well. It was such moments of inspiration that led to his invention of a motion presenter applying a robot rotation matrix and a smart pen using touch sensors. With such innovative ideas, Kim has had the honor of being selected for the influential Forbes '30 Under 30 Asia' list.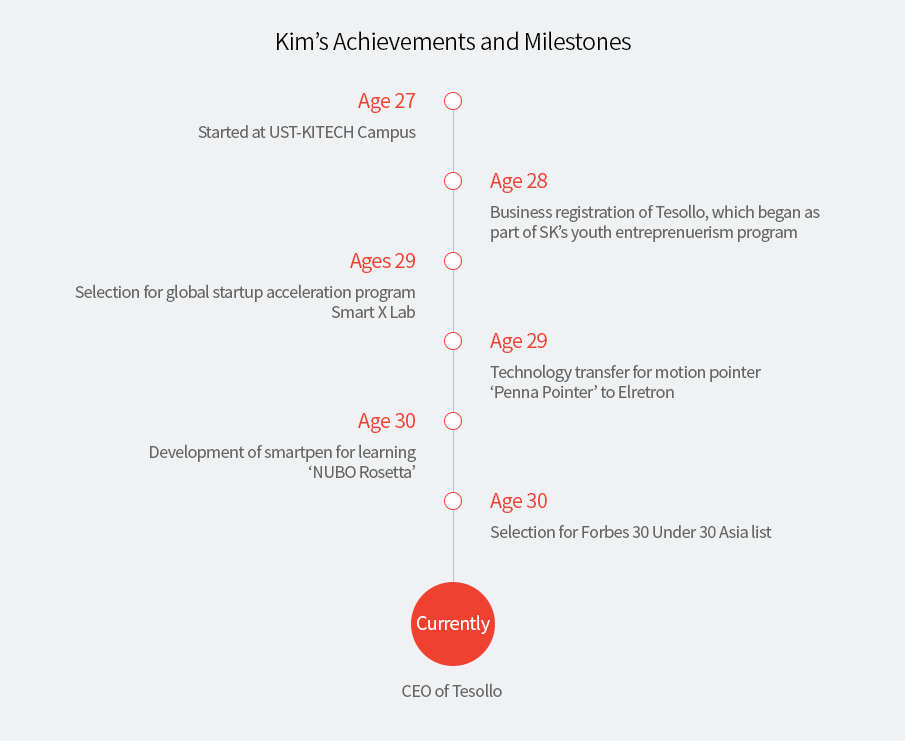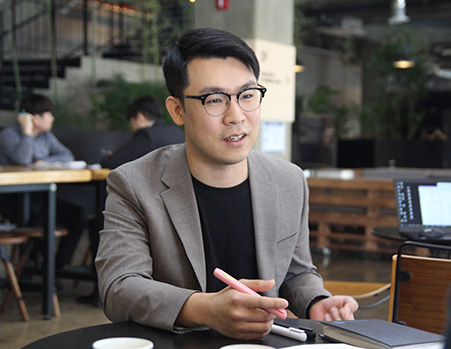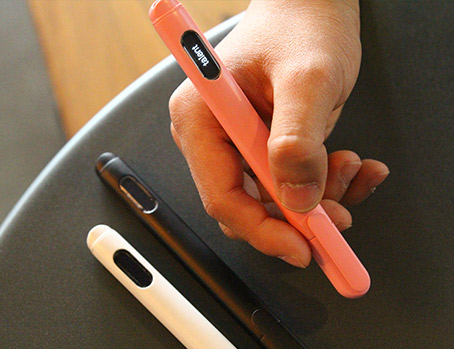 Using Robotics to Solve Everyday Problems
"I thought it was spam at first. But it turned out to be from the chief editor at Forbes! It seems like a cliche to say this, but I still find it incredibly hard to believe." Kim's expression is so full of innocent awe, it's hard to imagine that this is a young entrepreneur selected by one of the world's most influential business publications.
Kim, who graduated from UST-KITECH School just last year, was selected for the Forbes '30 Under 30 Asia' list in the Industry, Manufacturing & Energy category on April 1st. This impressive feat was all thanks to a pointer and a pen.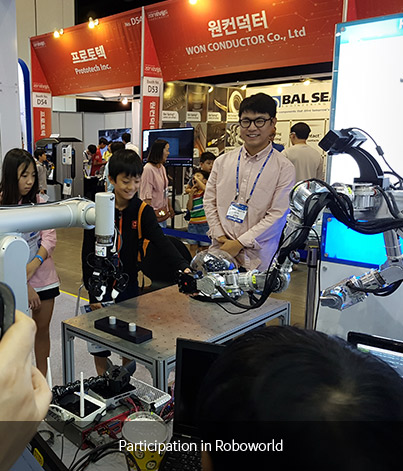 The former is the Penna Pointer, which allows users to use hand motions to underline and write on a screen. The latter is the NUBO Rosetta smart pen for learning, which has been successfully crowdfunded and is ready to be unveiled to the public.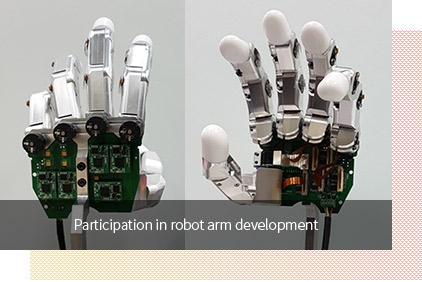 Kim had not actually started out with the intention to develop such innovative smart consumer products. In fact, his dream was to develop the robot prosthetic hand technology he studied at the KITECH campus into a commercially viable product for the mass market. In 2016, he began a student's entrepreneurship society based on this dream, which became Tesollo the next year.
However, when he actually became an entrepreneur, he realized that too much time was still needed for the robot prosthetic hand to become commercially viable. So, he changed the business concept to making more accessible and useful products for everyday life based on robotics.
It is not really that his dream changed. Just as the name Tesollo, a portmanteau of "technology" and "solo", suggests, he continues to use robot engineering to work towards the goal of creating one-of-a-kind products, which address problems in our daily lives.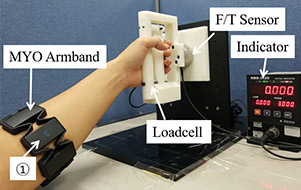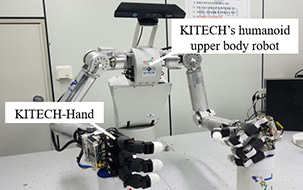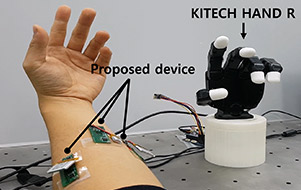 A Timely Opportunity to Mount to Greater Heights
It was a chance encounter that led him to UST. In his undergraduate days, Kim was more interested in unmanned vehicles than in robots. It was when he was interning at an unmanned vehicle lab in Yonsei University that he first learned about UST.
"A senior Ph.D. student at the lab who had already started a business recommended UST to me. I think he saw that I wanted to do something similar to what he was doing. The KITECH robotics team happened to be located in Ansan, where I lived, so I started looking into it."

Kim has always been interested in becoming an entrepreneur, even from his undergraduate days. He just needed to build up his skills to reach a new level of expertise in the necessary technology. This was also when his interest in unmanned vehicles expanded to the field of robotics. Thus, the UST-KITECH School presented him with the best possible opportunity at just the right moment.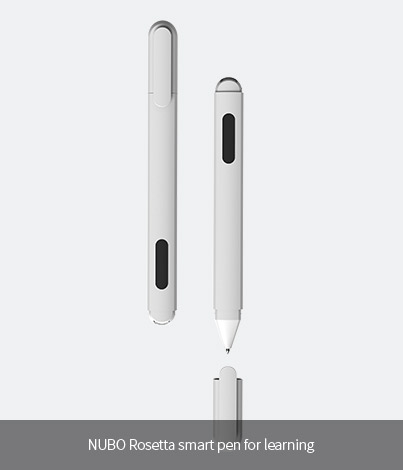 "What I appreciated above all was being able to experience firsthand the entire process from robot design to actual operation. It was such a learning experience, one that proved invaluable when I was developing my own products. I was also fortunate to be able to conduct research with leading experts in the field. I truly believe this was possible only because I was at UST."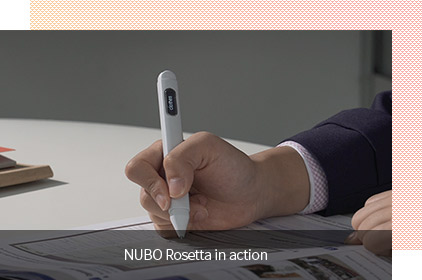 Kim is using his training as a researcher to forge a new path as an entrepreneur. Although he's suffered his fair share of setbacks, the recent international recognition of his hard work gave him encouragement and confidence that he was on the right path. Now he is turning to markets beyond Korea, in Japan, China, and Vietnam. It seems his dream of making good products to better the daily lives of many is one that he is living and will continue to live in the future.