Patiently Walking My Path
Hits : 672
Registration Date : 2020-03-02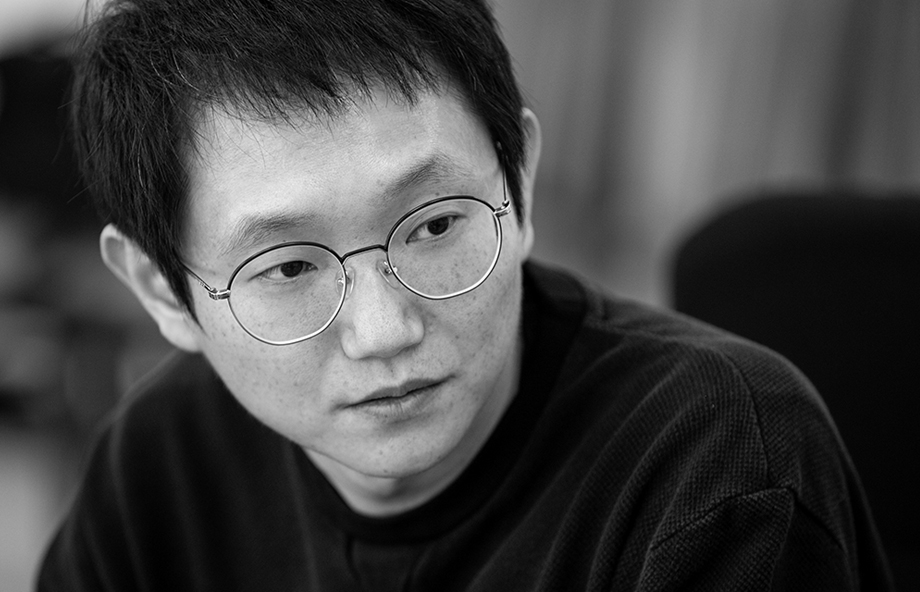 A Conversation with Alumni
Patiently Walking My Path
Hong Jae-pyo (Dual Master's and PhD Program, UST-Electronics and Telecommunications Research Institute (ETRI) School, Science and Technology Management Policy Major, Graduated in February 2016, Currently Working at the Science and Technology Innovation Headquarter of the Ministry of Science and ICT)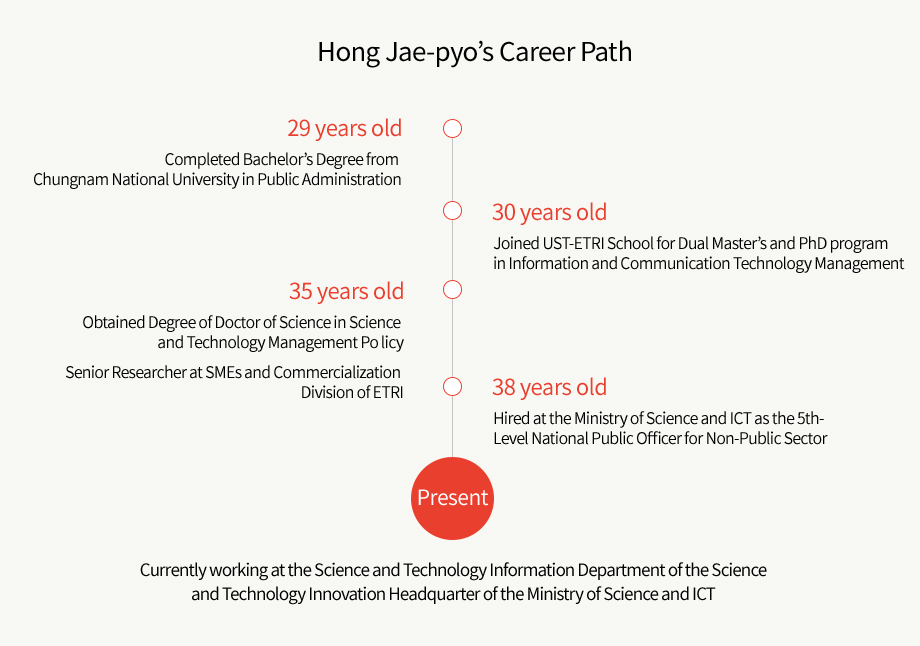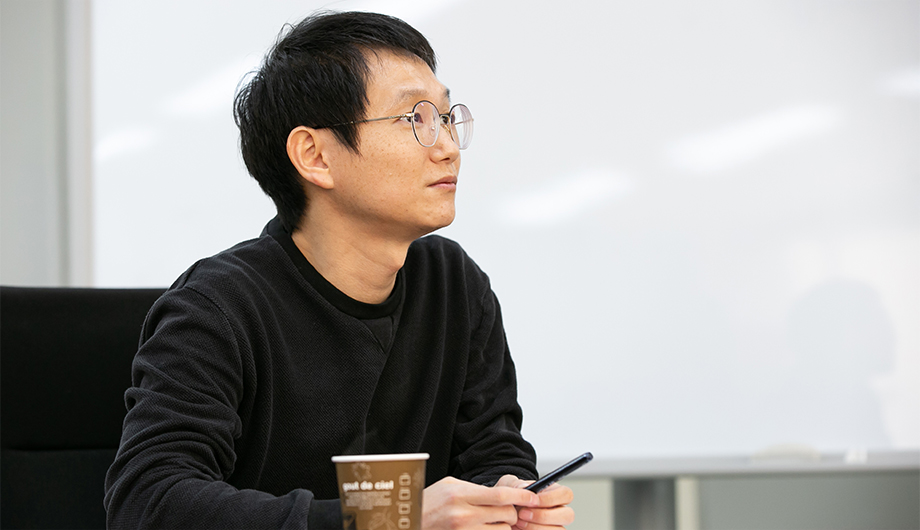 "As I was taking one step at a time toward my goal, the door opened wide for me," said Hong Jae-pyo, recalling and assessing the past 9 years of his life. In January, we met and talked with Hong at ETRI when he was preparing to start the new chapter of his life. He only has two days left at ETRI. After 9 years with ETRI, he will have a fresh start at the Ministry of Science and ICT. Between the beginning and the end; we asked for a recollection of his memories and how he is preparing himself for the new journey ahead.
UST, My Power and My Competitiveness
Hong, who majored in Public Administration, ambitiously started his first career. At Daejeon Technopark, he was in charge of supporting IT related corporations. Since he majored in a different field of study at college, he was not familiar with the task and felt frustrated. He didn't have knowledge in IT related terms, which left him lost and inefficient at work. So he thought that he needed competitiveness and to have that, he needed to study.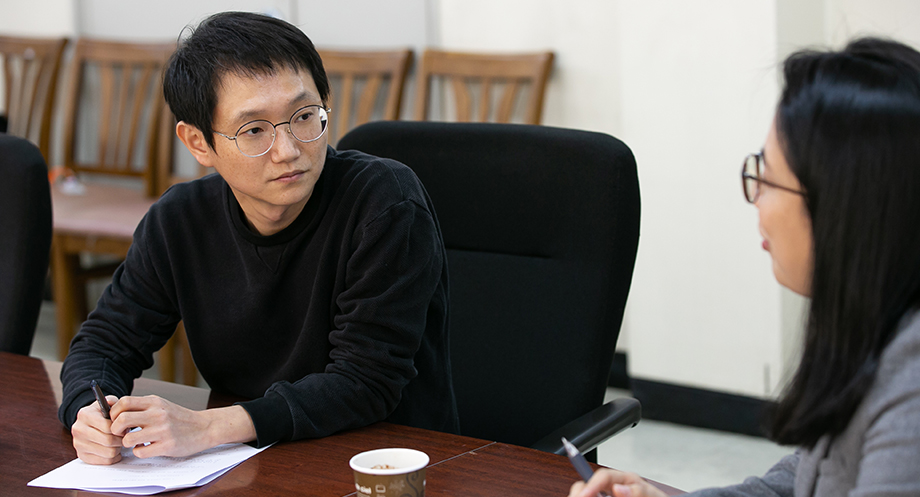 "I didn't know anything about UST at first. I learned it from my coworker who encouraged me to apply to the school. Among many majors at UST, Information and Communication Technology Management―which recently changed its name to Science and Technology Management Policy―was the only department that accepted any applicants regardless of previous majors. So though I got bachelor's degree in Public Administration, I met a professor in the field of Economics who led me to publish my thesis in Economics and to obtain the degree of Doctor of Science."
"What to research? What's my thesis? What is going to happen in the future?," his first steps were wobbly. He underwent trials and errors but it wasn't enough to stop him from learning and becoming more competitive. There was only one goal for him: graduation. After relentless effort, Hong finished a 5-year degree program. Afterwards, he has worked with ETRI for 4 years as a researcher. Last year, he was hired at the Ministry of Science and ICT as the 5th-level national public officer from non-public sector. He is the first UST graduate to work for the government. As he dreamed, the last 9 years at UST have become his competitive edge.
A Word of Advice that Changed His Attitude Toward Life
Of course, he had to earn his current position. What he had to face was a reality too brutal to a freshman graduate student. The difficulty sometimes made him forget about his goal and determination that brought him to the school. It was his academic advisor, Professor Kim Bang-ryong, who helped him pull himself together. Professor Kim told him one day, "Fill the lack of skill with your integrity." It was ruthless, yet clear advice with concern and care to a student who was lost. Hong, trying harder than anyone else, gradually honed his skill.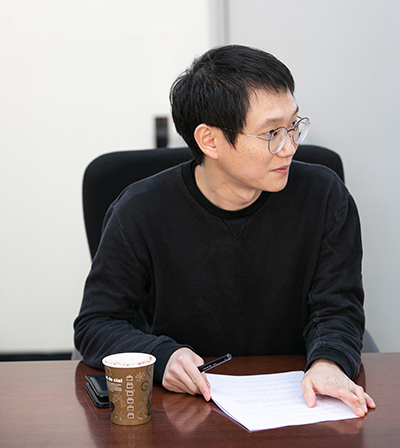 "Professor was more hardworking than his students. He came to school at 7 a.m. and went home at 11 p.m. Even when he was about to retire, he never slacked a moment and that brought him the Excellent Researcher Award from ETRI. So for 3 out of 5 years of my degree program, I followed the same schedule as the professor. That way, I found myself improved with more achievement."

As Hong tried to learn from his professor's capacity, collaboration between the two has come to shine. As the student learns more, the professor's research has gathered momentum, boasting their synergy. UST-ETRI School made his dream come true. At the same time, it's a place that connected him with his Father because Hong's Father also worked at ETRI until the economic crisis in the 1990s in Korea. Had it not been for UST, he wouldn't have had a chance to study nor work at ETRI. So the time he spent here means something special to him.
Wherever I Go, Whoever I Meet, I Want To Be a Positive Influence
Hong mainly conducted research to find the correlation between the innovation of Information and Communication Technologies and economic growth. Based on the research methodology Econometrics, his research aimed to prove the ripple effect of R&D investment on economic growth as the surrogate index of technological innovation.

"If the output of investment is not clearly known to people, they are likely to think that it's a bottomless pit. So we are trying to show, with quantitative resolution, that this is not the case."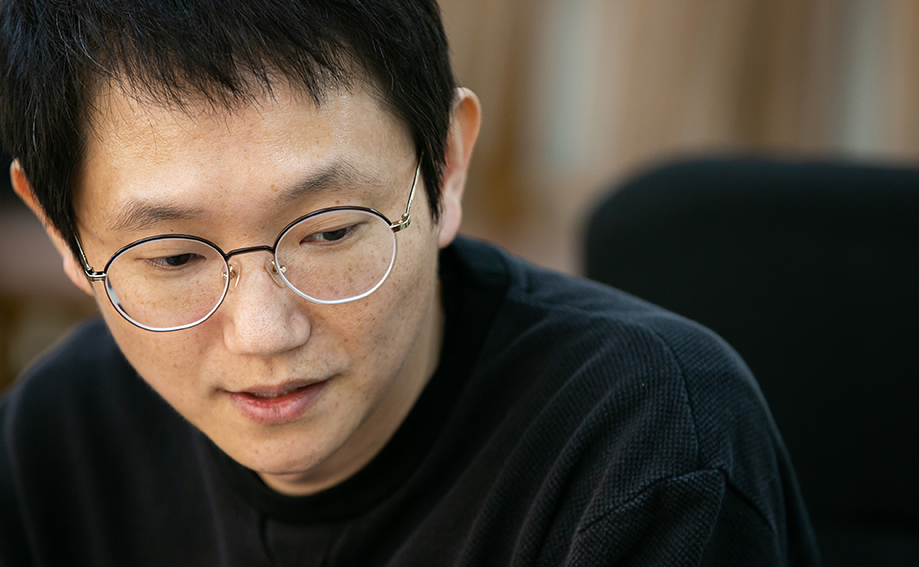 Hong will start a new task this coming spring in a new environment. His dream and goal is to be a good influence on not only the science and technology industry but also other UST students. As he has achieved his goal that he set 9 years ago, his new dream will come true one day. He was especially more affectionate with other UST students. As he proved that the path he took was possible, he wants to become a person to lead them along the path.

"To the anxious students who are about to graduate or to get a job soon, I want to say that even somebody like me, who wasn't prepared, passed the challenge of graduation. So if you believe in yourself, and slowly take it one step at a time, the door will certainly open wide for you. The process won't be easy, but there's a light at the end of the tunnel, so stay positive and keep marching forward with effort."