Observing a Penguin's Life from an Animal Behaviorist's Perspective
Hits : 500
Registration Date : 2020-10-05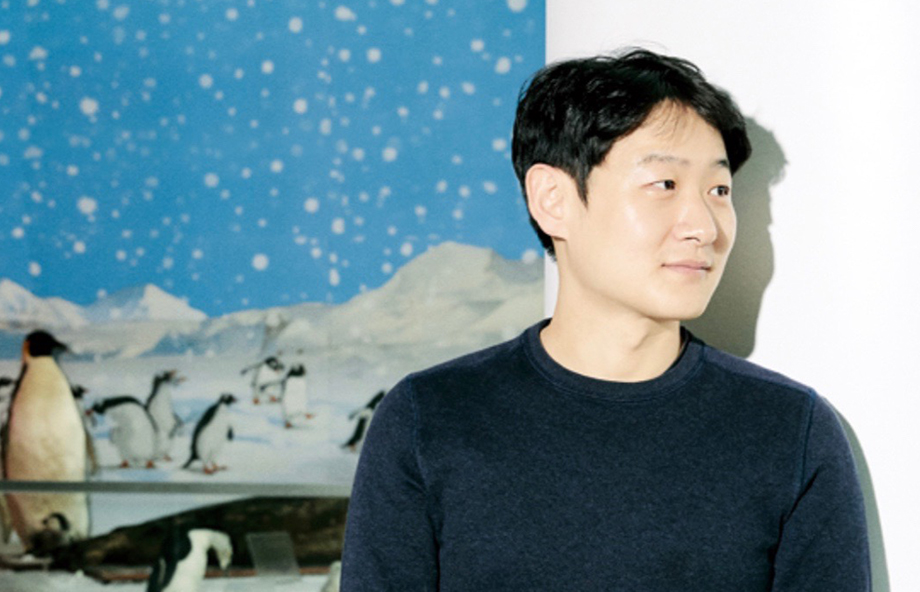 Season of Reading
Observing a Penguin's Life from an Animal Behaviorist's Perspective
Penguin Goes the Penguin Way - Get Back Up If You Fall
Professor Lee Won-young (UST- Korea Polar Research Institute (KOPRI) Campus)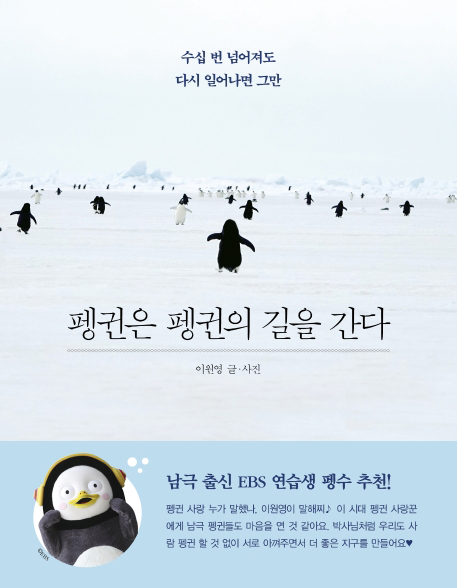 Professor Lee Won-young is an animal behaviorist. He is currently conducting research on penguin behavior at Korea Polar Research Institute. Even during a busy research schedule, he uploads pictures of penguins he took in Antarctica and writes short texts on social media. He also published Lee Won-young's Penguin News series on Hankook Ilbo while hosting a podcast, Lee Won-young's Bird, Animal and Ecology Story as well as an Audio Clip on Naver called Lee Won-young's Antarctic Diary. He's been actively engaged in writing and published 5 books so far. Today, we'd like to introduce a book published in January of this year, a photo essay that observed the life of penguins in Antarctica from the perspective of an animal activist, Penguin Goes the Penguin Way.
Penguin's Path: The Endearing yet Intense Life of a Penguin
When you think of a penguin, what comes to your mind first? It'll most likely be "cute"―the look of penguins waddling on the white snow, baby penguins snuggling their moms, and gathering together to share their body heat to overcome the extreme cold of Antarctica. However, you are looking at only a small part of their life; they live a life of struggle every moment to survive in the harsh environment of Antarctica.

The author who tweeted about the moments of penguins while staying and studying in Antarctica every winter, received an offer to publish a book from a publisher attentively watching the post. But he declined the offer at first.

"I didn't want penguins to simply look cute so I refused the offer. But the publisher suggested that I show the struggle of penguins in such an extreme environment from an animal behaviorist's perspective and I thought it would be a meaningful thing to do."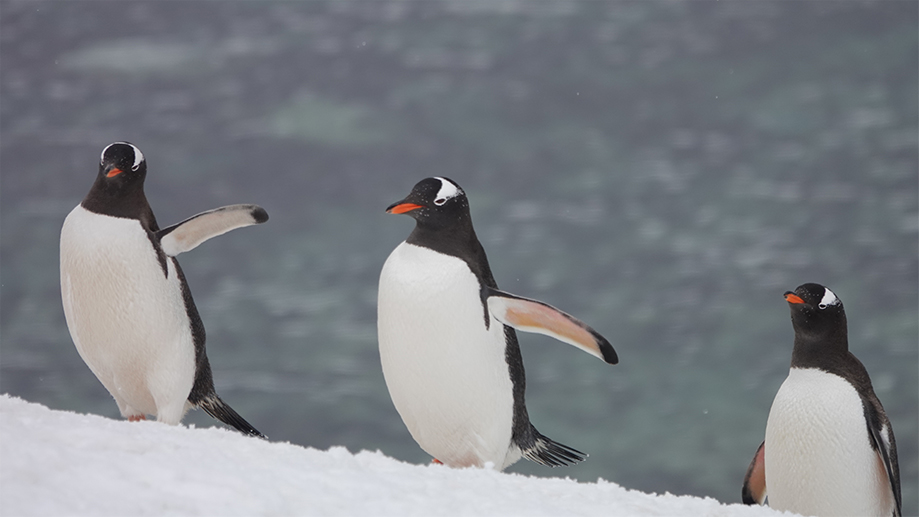 When you read the book, you will keep track of each day of penguin life that they quietly and relentlessly live. You will then realize that whether it is penguin or human, we are one of the lives living on the earth and our job is to walk our own path that is given to us.
Pick: Take a Peek at the Book

[Favorite Phrases of Book by Author]
"The penguins just live their lives in Antarctica. They had no intention of teaching me anything nor giving me inspiration. However, I learned the spirit of hard work by how they take care of their babies day and night. And I was in awe when they quietly walked on the endlessly stretched ice in front of them. They allowed me to reflect on myself."
Penguin Goes the Penguin Way
, p.4
"I think penguins certainly don't have any intention of teaching us anything. Neither do I think that we should learn something from them. Animals have their own way of living. Nonetheless, observing them makes me feel a lot of things. Even without thinking or anything like that, I always come to this conclusion: these penguins have a unique way of living their lives. They are one of the species that plays an important role on the earth."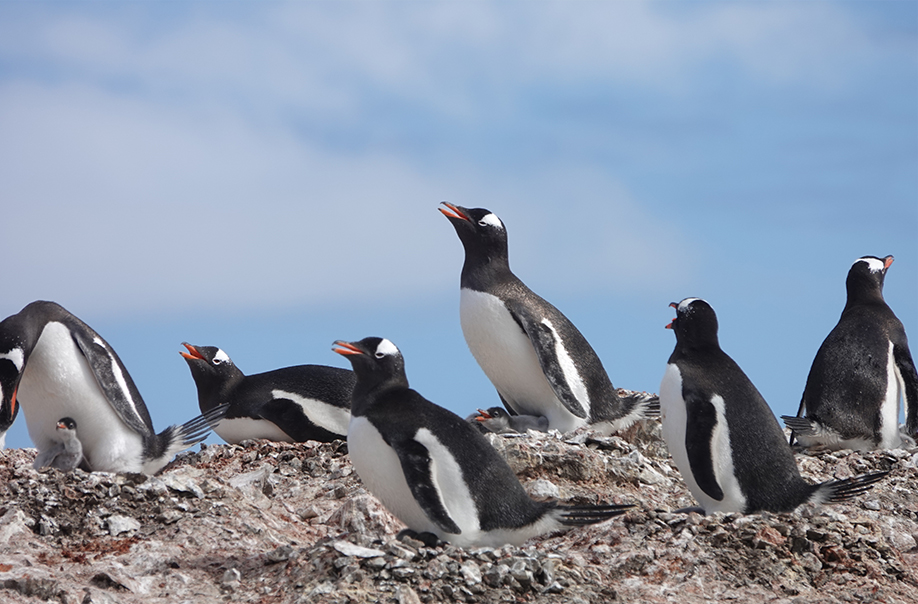 [Favorite Phrases of Book by UST Story]
As soon as Gentoo penguin chicks hatch, they instantly grow bigger and their toes stronger. How fast they grow is incomparable to a human's growth. Their time is compressed in such a short time period so they live their lives harder than anything else.
Penguin Goes the Penguin Way
, p.219
Determination from UST's New Teacher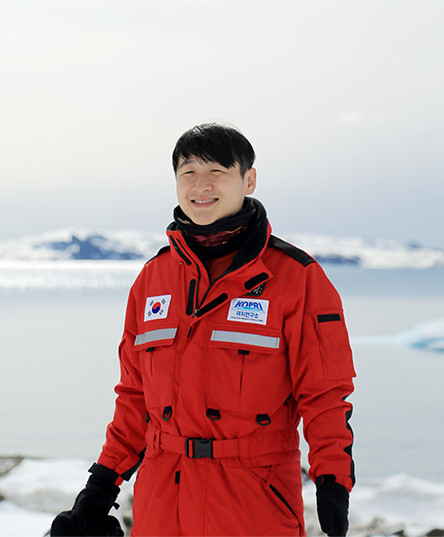 The root of his hard work is traced back to his graduate school time when he was doing his study on magpies for his doctorate degree. To reduce the intense stress of pursuing a degree, near the end of the program, he decided to start a podcast on topics he is passionate about, which turned out to be a great pleasure for him. When he was pressed for time, he found meaning in making time for something that made him happy. This work also allowed him to naturally promote the importance and necessity of an animal behavior research.

Professor Lee has been teaching at UST since the second semester of this year. Including one UST student and students from other graduate schools, he is conducting research with them. They wish to discover changes in glaciers by studying the behavior of penguins as well as other marine mammals in Antarctica.

"I would like to continue to do research on Antarctic marine mammals. I want to be a scientist who can think about what kind of crisis they are in, what we can do to save the planet and inform the public about this problem."