Getting Closer to a World Where "Fuel Cells are for Sale"
Hits : 320
Registration Date : 2020-03-30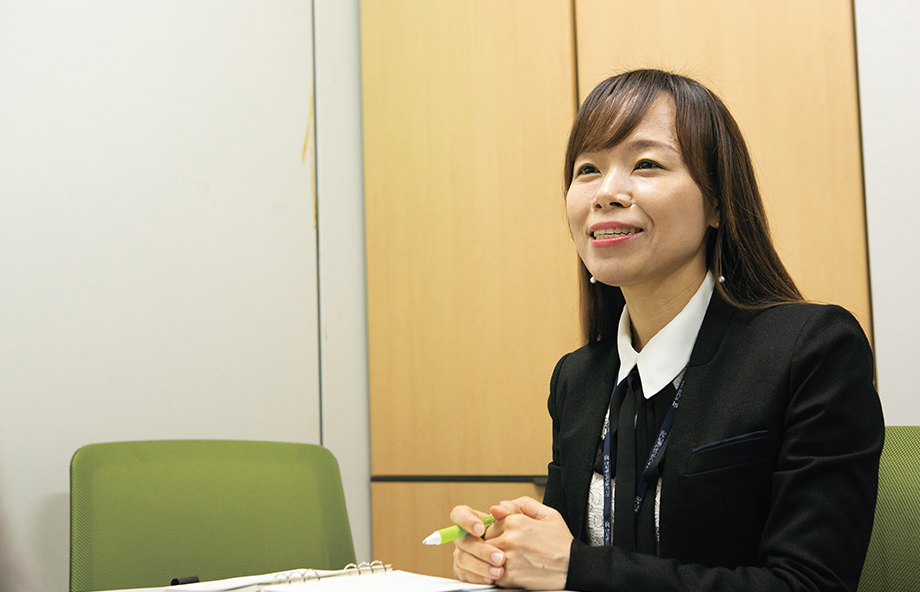 Reflections on Teaching
Getting Closer to a World Where "Fuel Cells are for Sale"
Professor Kim Min-jin (UST-Korea Institute of Energy Research (KIER) Campus)
It's been more than 10 years since the hydrogen fuel cell for homes and buildings was introduced to society. For the following 10 years, Korea Institute of Energy Research (KIER) has advanced hydrogen fuel cell technology and brought the world news of commercializing the next generation model. As the government has initiated a roadmap for a hydrogen-driven economy, this news is timely. Behind this achievement stands UST's Professor Kim Min-jin, researchers, and UST students who poured their passion and effort into this technology.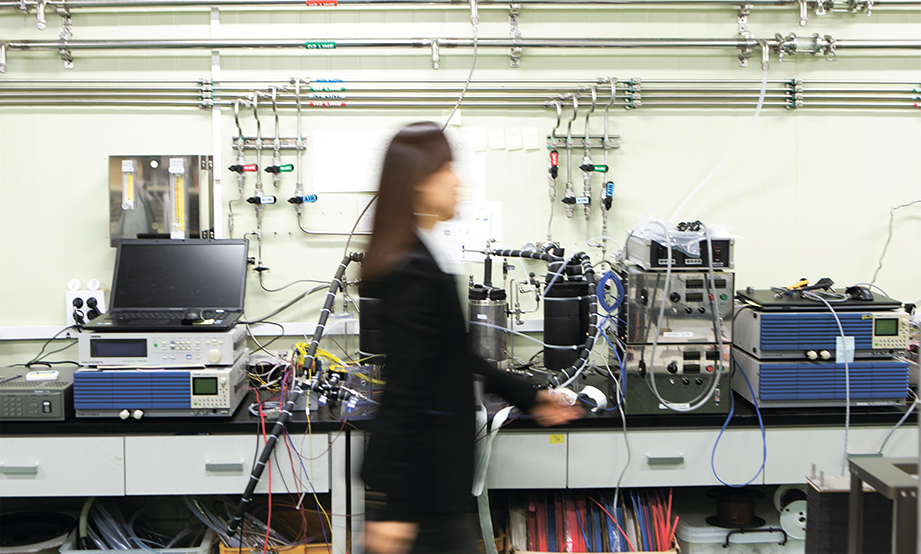 Is It Possible To Accomplish Energy Independence through Environment-friendly Energy Source?
The news involved commercializing 5-kW high temperature polymer fuel cell commercial technology. Korea Institute of Energy Research has established enterprise institutes to fully go into commercialization while transferring technology from the fuel cell lab Professor Kim works for. This particular technology is significantly advanced compared to just 10 years ago. Tri-generation system development that produces electricity, heat and cooling are also possible. Heating temperatures can reach up to 160℃. It can achieve energy efficiency conversion including electricity and heating. There is no better news for Korea who recognizes this value and envisions a hydrogen-based society in the near future.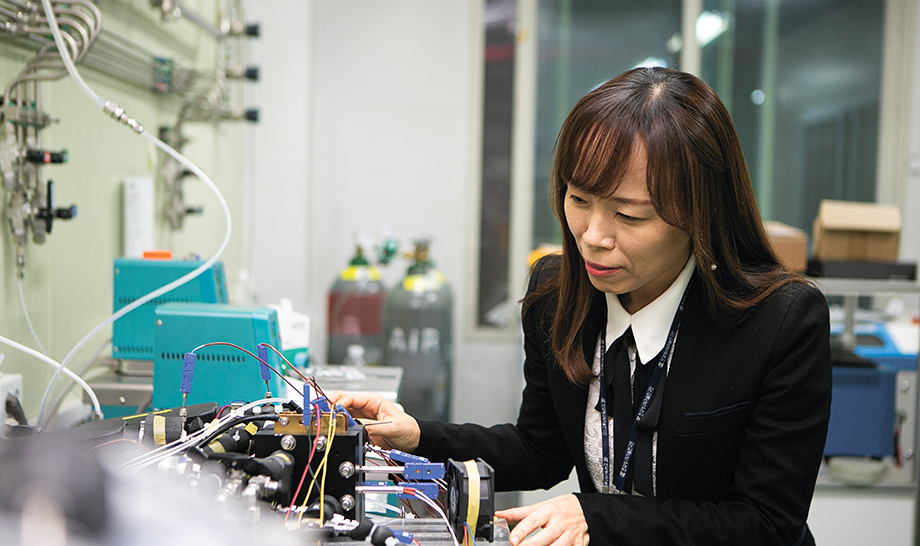 We have had an in-depth discussion on our vision at the fuel cell lab 10 years ago. Our discussion came to the conclusion that our goal is making a world where the fuel cell is for sale. It means that fuel cells can be found in our everyday lives where people can sell and purchase it like any other commodity, letting us thrive together
Next generation hydrogen fuel cell systems will receive Korean Industrial Standards (KS) Mark certification in the first half of the year and will be available for purchase in the next half of the year. If we can easily utilize hydrogen energy like we use gas at home, how is it going to impact our future?

"In this case, Korea will be able to achieve energy independence. Every country in the world has the same opportunity when it comes to access to hydrogen energy. Technological capacity will replace the importance of natural resources. This means that a shift in the energy paradigm to hydrogen will help enhance Korea's industrial competitiveness since we have a comparative advantage and strength in technology-intensive sectors. While the world experiences an economic downturn, I, as a researcher, hope the hydrogen economy provides our country a new breakthrough."
Students, Helping To Get Over the Pressure of Technology Transfer
The professor says the duty of research cannot be achieved by oneself. When people collaborating under the same vision are committed to their individual role, they can achieve difficult yet invaluable things. Since Professor Kim was fully aware that the role students play at government-funded institutions are highly valued, it inspired him to want to teach.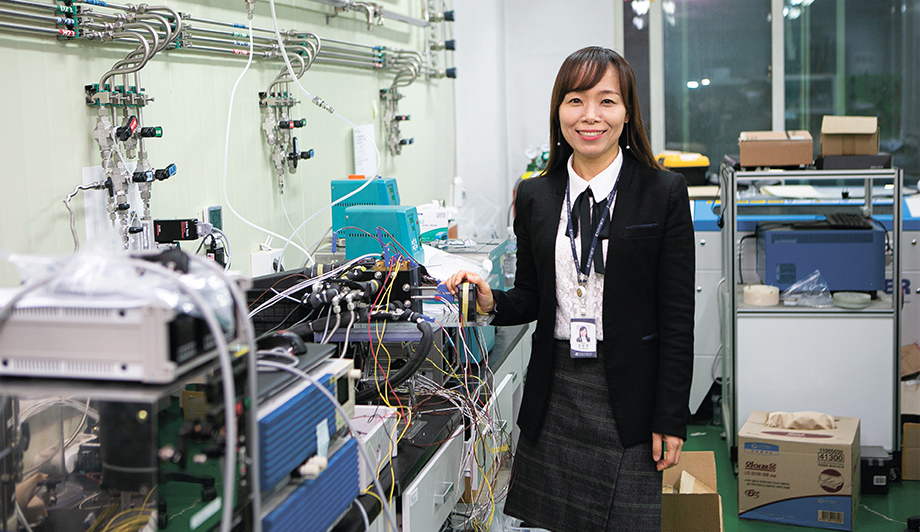 "We only picked student researchers connected with other schools. However, they were not able to attend to research full time that was required of them to take care of administrative procedures such as course work. That's when I learned about UST and started working here. I took full charge of guiding the students, which organically enhanced research efficiency and dedication."

Full time education is UST's principle, showing its full effect. From Professor Kim's experience, it's the challenging research that involves technology transfer where the students' capacity shines. The field of system research occasionally provides opportunities for technology transfer. When taking on this task, however, a lot of things need to be taken care of and supplemented where anyone would find it challenging from the beginning to the end.

To turn the research development outcome into a product, the last 2 percent of stability and degree of completion has to be perfectly achieved. To researchers, that 2 percent feels like 20 percent. When there aren't enough hours in the day, my students were a big encouragement as a coworker who is on the same boat, working together
"Until the Warm Breeze Comes"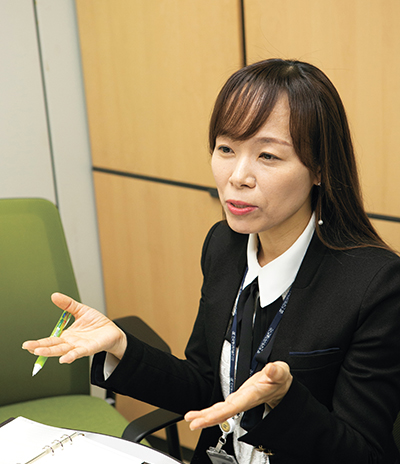 There are 6 UST students Professor Kim has advised so far. There is one student who is taking the degree course at UST-KIER Campus. In the midst of the heightened interest in green energy, he has seen an increasing number of students in recent years. Most students who studied and worked in the fuel cell lab currently hold the profession in the field and play a significant role.

"Recently, two managers from a corporate were supposed to come to discuss the work. I saw two alumni from our lab as corporate's representatives with power to make a decision. Our discussion went smooth and comfortable. It was such a rewarding experience to see my students perform brilliantly who I taught in the beginning of my teaching career."

The field of hydrogen fuel cell research is only the beginning stage, which means there are a lot of tasks to be done.
Professor Kim added that he will try his best to achieve high efficiency and lower prices and extend the life of hydrogen fuel cells. As we're familiar with natural gas and liquefied petroleum gas (LPG), it won't be too long until we see and hear the word "hydrogen" embedded in our everyday lives. Before we wrap up the article, we'd like to leave a word that Professor Kim has left for UST students.

Are you having a difficult time or good time? We, including myself, are going through a lot of ups and downs. I feel like anything we do―research, jobs, or even love―requires patience to make it truly ours. The unknown of the future is daunting for anyone, but let's stand firmly grounded on where we are until the warm breeze comes to save us.